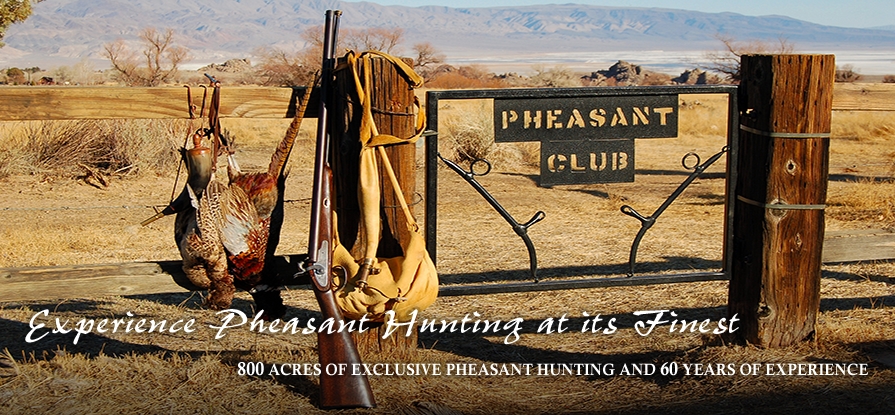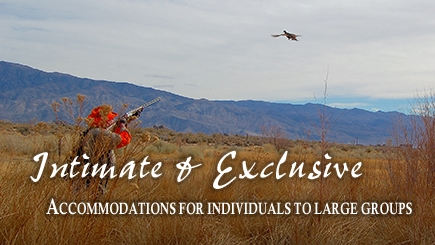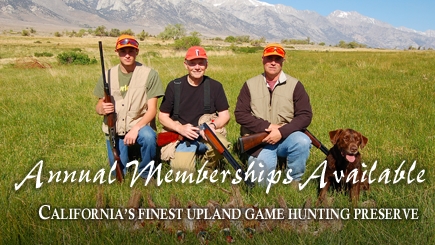 Lone Pine Pheasant Club | Eastern Sierra Hunting
Lone Pine Pheasant Club is a small hunting club developed exclusively for the hunter who wants to avoid
the large commercial operations and enjoy an informal, truly natural hunting experience.
Only 3 hours drive from Los Angeles, Orange Inland Empire counties, we offer an opportunity unique in all of California.
Customers to the Lone Pine Pheasant Club most graciously sacrificed their time and talent to create all the photography, design and editing
for these amazing videos of a typical hunt to our premier pheasant club.
Thank You to Desert Dog Outdoor!
Thank You to Richard, Brad and Dave!
Thank You to Mike & Julie and Bruce and Caye!
You can hunt with us in the morning then enjoy the pursuit of native game including deer, quail, chukar and waterfowl during the remainder of the day, throughout the beautiful Owens Valley. In addition, a year round fishing opportunity exists at Diaz Lake and the Owens River, only minutes from our club. If golf is your bag, Mt. Whitney Golf Club is less than a mile away.
Lone Pine Pheasant Club's fields of beautiful, natural cover of native grasses, willows and rose bushes have yielded memorable hunting experiences for the serious hunter and their families since 1987. If you fly in we will furnish what transportation is necessary for hunting and travel to our several excellent motels.
If you wish to combine this pheasant hunt with a hunt for some of our other native game we will gladly make suggestions of areas open to the public. The county of Inyo has two campgrounds for campers and RV's, both within a mile of our club. They are open the year round. We will be happy to make either motel or campground arrangements for you.