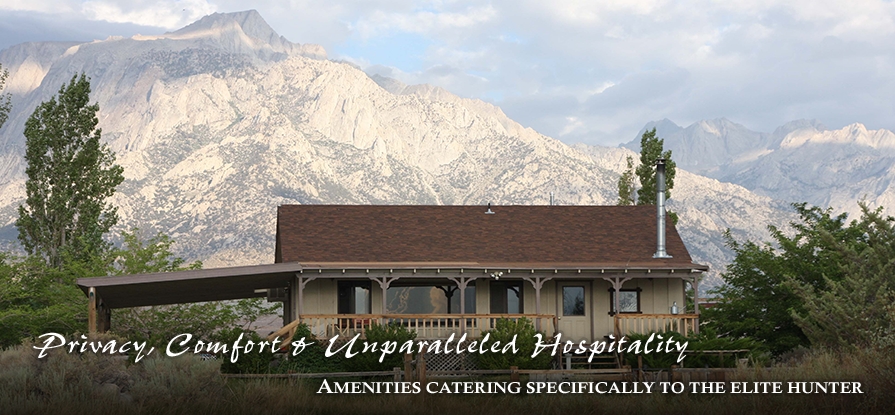 Navigation:
Home
> About Lone Pine Pheasant Club
About Lone Pine Pheasant Club
Vision Statement
Lone Pine Pheasant Club seeks to create an unforgettable hunting experience through large well-managed fields, strong flying birds, and first-class service.
Mission Statement
Lone Pine Pheasant Club is proud that we are a different and truly unique upland game bird club. We offer a natural hunting experience with no crowds in world renown surroundings of the Lower Owens Valley and Mt. Whitney, a combination not available elsewhere!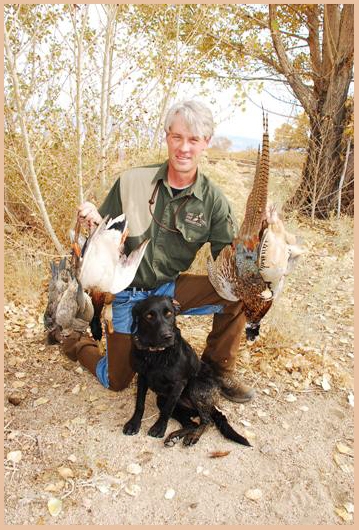 Owners
Sean Ponso (President) has been organizing recreational activities for people as a volunteer, paid professional and now as an entrepreneur for over 25 years. Most recently he was employed with the City of Lancaster as a Community Recreation Supervisor, earning Employee of the Year in 2005, and before that with the City of Malibu Parks & Recreation Department creating its current day camp program and managing a 400-acre natural park in the Santa Monica Mountains. After dedicating over a decade to municipal recreation programming overseeing unique facilities such as Prime Desert Woodlands Preserve and Charmlee Wilderness Park, as well leading numerous special events such as the annual Lancaster Poppy Festival, Sean returned to graduate school and earned a MBA as well a MS in Recreation Management. Now a private business owner, Sean also has past administrative experience in the non-profit sector of recreational programing with many years as an employee/volunteer for the YMCA where, among various responsibilities, he directed a camp in the Hollywood Hills eventually rounding out his not-for-profit work skills as a Youth and Family Program Director for the Downey YMCA.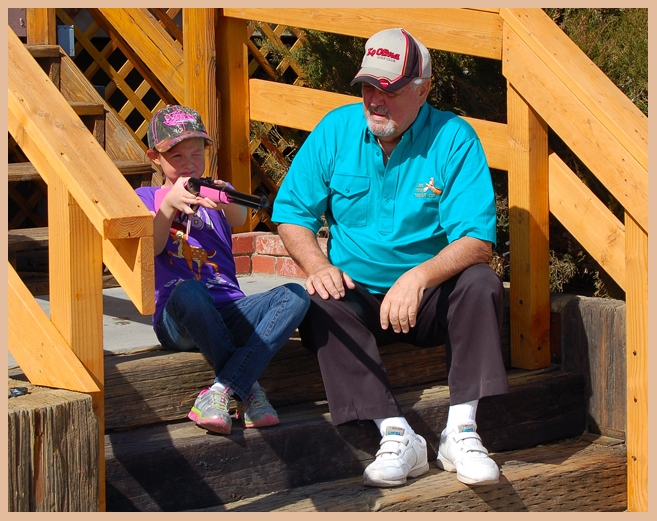 Denny Ponso (CEO) has been coming to the Eastern Sierras and June Lake area since he was an infant with his mother and father. Denny started his hunting career when he was five years old, hunting with his dad and grandfather in Mono County. When he was nine years old, Denny began to shoot archery. By age 12 he was California State Archery Champion and by age 14 Denny was second in the United States. In high school he began playing baseball and after graduation he was drafted by the New York Yankees Farm Club and played with the organization for one year. Also after graduating, Denny was hired as the second employee at June Mountain and worked there four summers clearing trees and building the chair lifts. As well during this period, Denny worked as a machinist and then moved onto building boats for Steven's Boat Company. At a certain point, he learned to drive these specialized boats and achieved the distinction of driving a blown fuel hydroplane 171 mph in a liquid quarter mile. Then he drove K-boats 130+ mph and also drove flat bottom boats in 500 mile marathon races. Denny eventually settled in as a salesman selling abrasives and adhesives to furniture and cabinet manufacturers and then became an owner of a multi-million dollar product distribution company until his retirement in 2003. Early into business ownership, Denny joined the Lone Pine Pheasant Club which he remained an annual member for 20+ years. During his hunting career, he has had the pleasure of raising three black labs, equating to 28 years of great canine companionship and plenty of pheasants. In 2010 my son and I began the planning process of re-opening the Lone Pine Pheasant Club which finally became a reality in 2012. We are privileged to own/operate the Pheasant Club and provide (hopefully) many, many more years for all of you to visit one of the most picturesque settings in the Eastern Sierras and hunt one of the best upland game bird clubs in California!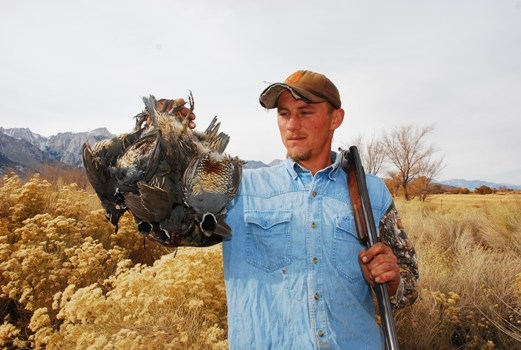 Staff
Levi Whistler (Field Manager) was born and raised in Lone Pine. Learning from a young age to shoot and explore, Levi has been intimately hunting the Lower Owens Valley for 15+ years. After living and working in Arizona for a couple years Levi moved back home, married his high school sweetheart and now is the proud father of two beautiful children.
Working for the Pheasant Club in high school when the Ivey's owned it, Levi has returned to provided experience, leadership and unparalleled local hunting knowledge. From before the sun comes-up to late in the day, Levi is working hard behind the scenes to ensure your hunt at the Lone Pine Pheasant Club a pleasurable experience.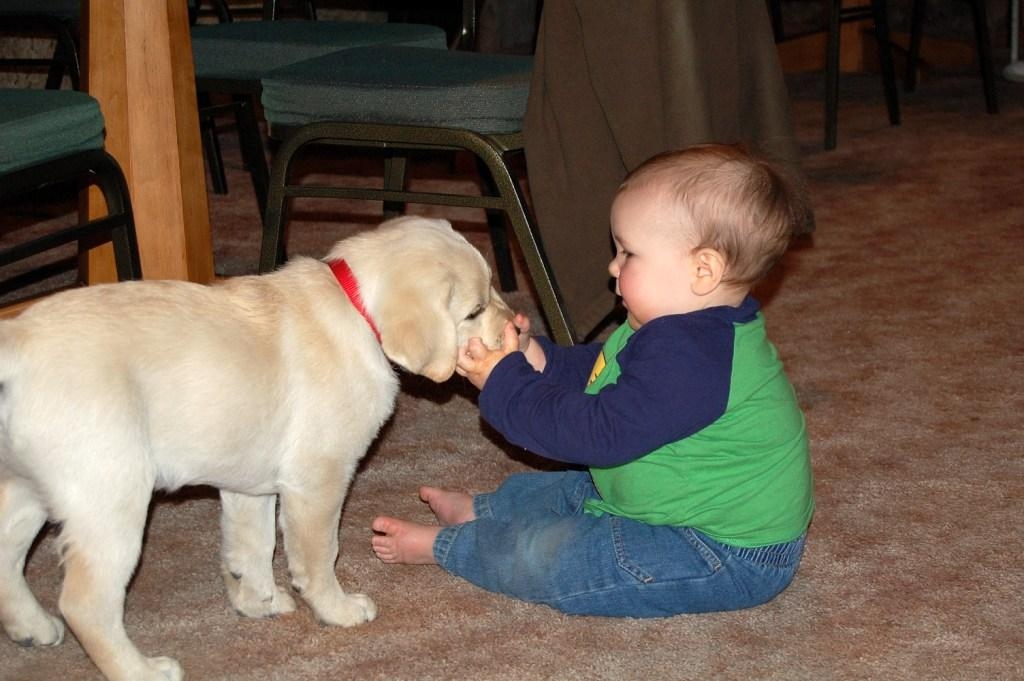 Club Guides
Ian Ponso just had his 17 month birthday and is ready to guide for you. Ian moves a little slow in the field but if that is your pace than lets get him reserved for your hunt of a lifetime!