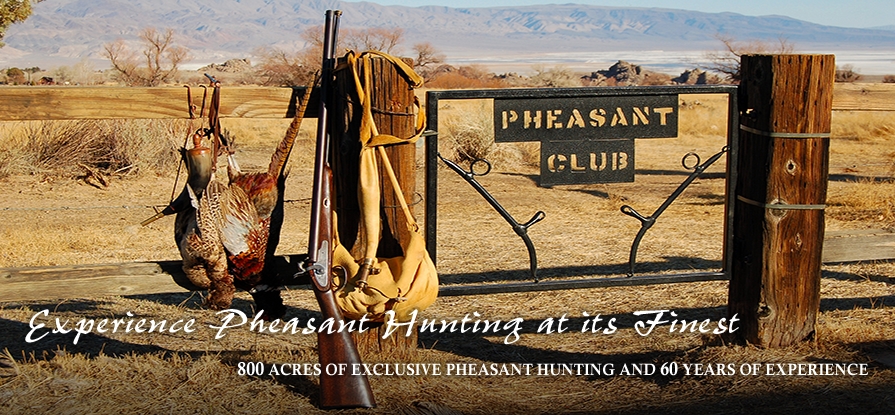 Navigation:
Home
> Recipes
Recipes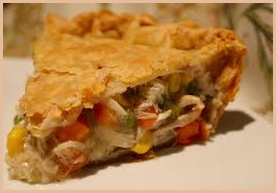 PHEASANT POT PIE HEATING INSTRUCTIONS
Keep pies frozen. Cooking times may vary if frozen or thawed.

•Pre-heat oven to: FROZEN: 400° (375° for convection) / THAWED: 375° (350° for convection)
•Cover pie with foil and bake on a sheet pan or cookie sheet for approximately: FROZEN: 50 min / THAWED: 45 min Remove foil, continue baking 'til light brown
•Apply egg wash*(optional) and bake until crust is golden and filling is bubbling. To make egg wash beat one egg and mix in 1/4 cup of plain milk or cream
•Total cooking time: FROZEN: 60-75 min / THAWED: 50-70 min
There are many good resources and videos available online that illustrate different techniques for cooking and preparing pheasants. The recipes below are Ponso family favorites and will provide you a few different methods used to prepare pheasants and other delicious dishes.
Remember, there is no "one right way" to cook a pheasant and
we will continue to update this page as new favorites become available.
FANTASTIC PHEASANT SALAD
Boil 2 Pheasants for three hours or until falling of bones
Let cool and shred
1 Jar Sliced Green Olives Stuffed With Pimento
7 to 8 Green Onions sliced
5 to 6 sticks of Celery chopped
2 Bell Peppers chopped
1 Bunch of Parsley chopped
1 Tbsp of Poultry Seasoning
Pepper to taste
24 to 30 oz. Cooked Spiral Noodles
1 Qt Mayonnaise
Mix all ingredients together and refrigerate for 4 to 5 hours
BAKED BREADED PHEASANT OR CHUCKER
Ingredients:
½ cup corn flakes (crushed)
½ cup parmesan cheese
½ tsp garlic powder
½ tsp garlic salt
½ tsp chili powder
1/3 tsp pepper
½ tsp onion powder
Mix above dry ingredients together for breading.
2 eggs
¼ cup milk
Beat eggs and milk together in a separate bowl.
Fresh basil sprigs
Instructions:
Cut birds in half along spine and breast or use breasted birds. Dip birds in milk/eggs mixture then roll in the breading mixture to coat thoroughly.
Drizzle olive oil in a glass baking dish. Place breaded bird halves cavity side down in the baking dish. Drizzle with more olive oil and place sprigs of basil on top of the breaded birds. Pre-heat oven to 350?. Bake uncovered in oven at 350? for 1 hour turning breaded birds at 30 minutes. Cut into breast meat, if juices run clear bird is done.
PHEASANT TACOS
1½ Lbs. Skinless Pheasant Breast Fillets (about 3 cups)
2 Tbsp Olive or Vegetable Oil
2 Tbsp Taco Seasoning (see recipe below)
Warm Flour or Corn Tortillas
Condiments such as Salsa, Lettuce or Slaw, Shredded Cheese, Lime, Cilantro, & more.

**Preparation Time: 10-15 Minutes**
Lightly pound the breast fillets until they are about 1/4-inch thick. Rub with olive oil or vegetable oil and coat with taco seasoning. For additional flavor, wrap seasoned fillets with plastic wrap and refrigerate for several hours.
Have all other ingredients ready to build tacos. Cook breast fillets over white-hot grill or in a hot, lightly oiled, skillet until they are just browned on both sides (Approx. cooking time: 5 minutes). Dice into dime-sized pieces and serve with your choice of condiments. Makes 8 average-sized or 12 small tacos.
Taco Seasoning: (Making your own seasoning is quick and easy. Simply combine the following ingredients)
¼ Cup Chili Powder
1 Tbsp each: Garlic Powder, Onion Powder, Cumin, & Dried Oregano
2 Tbsp each: Paprika, Cayenne Pepper, & Ground Coriander
1 Tsp Kosher Salt (or any Coarse Salt)
FAGIANO ALLA CONTADINA: PHEASANT, FARMER STYLE
2 Small Pheasants
2 Tbsp Lardo or Fat Back
1 Onion, diced
4 Sage Leaves
2 Bay Leaves
3 Cloves Garlic, chopped
2 Rosemary branches
1 (16 oz.) Can of Peeled Tomatoes and juices, crushed by hand
1 Ladle Chicken Stock
8 Slices Pancetta
Salt and pepper, to taste
¼ Cup chopped fresh Parsley
Quarter the birds and season with salt and pepper. In a 14 to 16-inch skillet, heat the lardo over high heat. Sear the poultry on all sides, then remove to a plate and reserve.
Add the onion, sage, bay leaves, garlic, and rosemary and cook over high heat 5 minutes. Add the stock and tomatoes, bring to a boil, and return the poultry to the pan, each piece wrapped in pancetta (secure with a toothpick if necessary).
Reduce to a simmer and cook, uncovered, 30 minutes, or until juices run clear from a piece of the bird.
Remove bird pieces to a serving platter, check sauce for seasoning, stir in parsley and spoon over pieces. (Recipe copyright 2000, Mario Batali)
"FALL-OFF-THE-BONE" BABY BACK RIBS
Cut pork ribs into serving size pieces
Sprinkle with season salt & pepper
Place meaty side down in roasting pan
Place sliced onions on top of meat & cover with foil
Bake at 225° for 3 hours. Drain fat & turn over
Smother with BBQ sauce (my favorite is Bulls-Eye cut with a little Newman's Italian Salad Dressing - ¾ cup Bulls-Eye to ¼ cup dressing)
Cover with foil up the temperature to 275° for 2½ hours
Baste the meat with the sauce every so often
For the last half hour take the foil off & bake at 400°
** Total cooking time approximately 6 hours
** Offer onions as a side dish
FAMOUS BLUE CHEESE DRESSING
1 Gal. Best Foods Mayonnaise(only)
1½ Lbs. Blue Cheese Crumbled
½ Gal. Butter Milk
1¼ Oz. Granulated Garlic
¾ Oz. Salt
½ Oz. Coarse Black Pepper
Mix together all ingredients and refrigerate for three days before serving
UNFORGETTABLE CEASER SALAD DRESSING
4 Anchovies; chopped
Lemon Juice from ½ Lemon
Cracked Pepper
1 Tsp Lea & Perrins Worcestershire Sauce
½ Tsp Garlic
½ Tsp Dry Mustard
4 Tbsp Red Wine Vinegar
3 Tbsp Olive Oil
1 Coddled Egg
Mix with Romaine Lettuce, Croutons and Sprinkle with Grated Cheese
PHEASANT CLUB SALSA
Salsa base:
In a food processor, pulse the following until finely chopped:
Bunch of Jalapenos or other small hot peppers, stems removed, sliced in half, include the seeds
One large or two small Cloves of Garlic, peeled
½ cup or so of Canned Whole or Diced Tomatoes
Once combined, scoop the salsa base into ice cube trays and freeze until solid. Pop the cubes out of the tray and store in the freezer in a container or freezer bag. Don't reuse the ice cube trays for making ice unless you test the result...you may have spicy ice cubes forever.
Salsa:
In a food processor, pulse the following until desired consistency:
One 28 oz. can of Whole or Diced Tomatoes, including the juice
One salsa base cube – add more if needed later after letting the flavors develop
1 small or ½ large White or Red Onion, peeled and roughly chopped
Small bunch of Cilantro with most of the lower stems removed
You could add the cilantro, finely chopped by hand after combining the tomatoes, salsa base and onion, if the food processor is pulverizing it too much.
Important! Season to taste with salt, let the salsa for ½ hour before tasting again to make sure the flavors are good. Add more salt or other ingredients to balance the flavor and spiciness.
** The salsa base cubes make for a good quick salsa by themselves. Quick defrost in the microwave.
ROTEL FAMOUS QUESO DIP
1 can (10 oz each) Rotel original diced tomatoes & green chilies, undrained
1 pkg (16 oz each) Velveeta, cut into 1/2- inch cubes
Combine undrained tomatoes and Velveeta in medium saucepan. Cook over medium heat 5 minutes or until Velveeta is completely melted and mixture is blended; stir frequently. Serve warm as a dip with tortilla chip, crackers or cut up-fresh vegetables.
A TIGER BLOODY MARY
1½ Oz. Vodka
¼ Oz. Sweet & Sour
3 To 4 Good Shakes of Celery Salt
3 To 4 Drops of Tabasco
4 To 5 Good Shakes of Worcestershire Sauce
Tomato Juice to the top
1 Wedge of Lime, squeeze
2 Olives with Pimento