SPECIAL EVENTS
May 20, 2014 by Sean Ponso
You and your dog could encounter rattlesnakes almost anywhere: your yard, local park, hiking trail, ranch, etc. Help protect your dog from a painful, costly, and potential deadly encounter with a rattlesnake! (7 species/subspecies are found in Southern California and 9 throughout the entire state) More...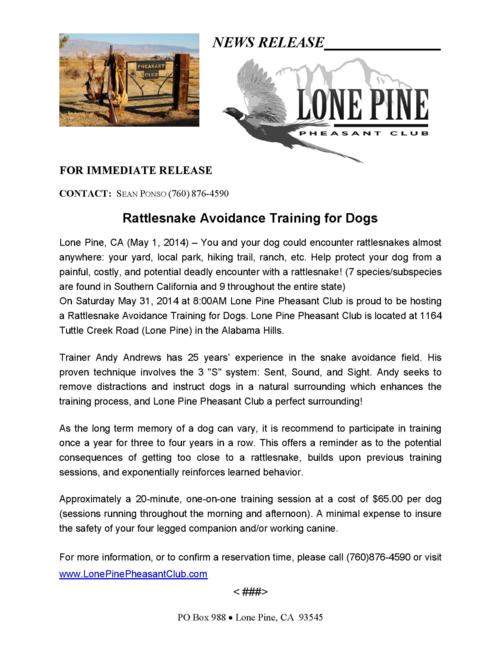 July 17, 2013 by Sean Ponso
Friday August 9th & Saturday August 10th No Cost (just cookies) Course organized by Bruce Ivey and his son Steve (Sean Ponso will be a guest instructor) More...
Get Connected
Blog Categories