Navigation:
Home
> Lone Pine Pheasant Club Blog
Lone Pine Pheasant Club Blog
Lone Pine Pheasant Club seeks to create an unforgettable hunting experience through large well-managed fields, strong flying birds, and first-class service.
December 06, 2012 by Jim Niemiec
Winter is starting to set in the Lower Owens Valley as night time temps are dipping down into the mid-twenties and it's not getting much over 60 degrees during the day. This valley, thanks to the flow of water that was mandated to keep wetlands alive and settle the dust in the mostly dry Owens Lake bed, holds a lot of wild game. The extra flow of water through the valley floor has created a maze of canals, ponds and a flowing Owens River making for ideal habitat to attract flocks of winter ducks, geese and shore birds, while the dry sage brush flats are home to native California valley quail, Tule elk, mule deer, varmints, dove and along the foothills, off the eastern slopes of the High Sierra, wing shooters can hunt chukar and mountain quail. More...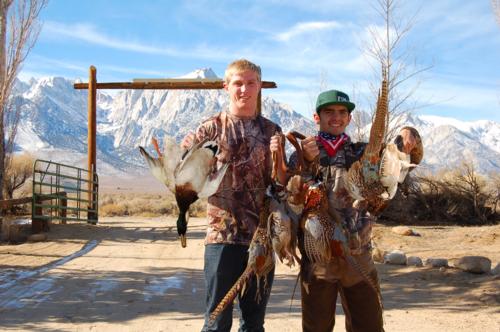 November 12, 2012 by Jim Niemiec
The Lone Pine Pheasant Club re-opened for upland game bird hunters after being closed for a few years. Resting ranch property was a good thing to do as the native grass, sage and wild thorny rose brush had a chance to grow into ideal cover for upland game birds. All the protective cover of trees, some stands of thicker high cover, fence lines over grown with ideal upland game bird habitat and native springs combine to make this pheasant club one fine place to hunt. More...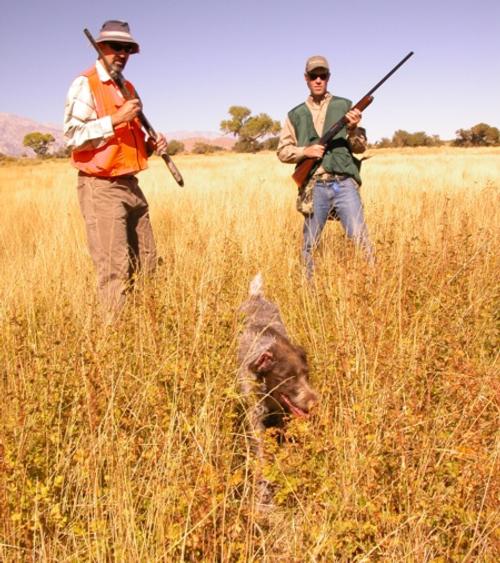 Get Connected
Blog Categories