Navigation:
Home
> Lone Pine Pheasant Club Blog
Lone Pine Pheasant Club Blog
Lone Pine Pheasant Club seeks to create an unforgettable hunting experience through large well-managed fields, strong flying birds, and first-class service.
March 12, 2013 by Jim Niemiec
Sean Ponso, owner of the Lone Pine Pheasant Club, was in his booth already talking about plans for next season. This club shot well this past upland game bird season, bird cover is in excellent shape and the club house offers a good place to rest tired feet after a morning in the field. Ponso is talking about some new bird pens that will greatly enhance the hunting options at the club and also has worked up a good relationship with the Best Western Plus Frontier Motel in Lone Pine, which is super dog friendly, for those wanting to spend a couple of days hunting in Owens Valley. More...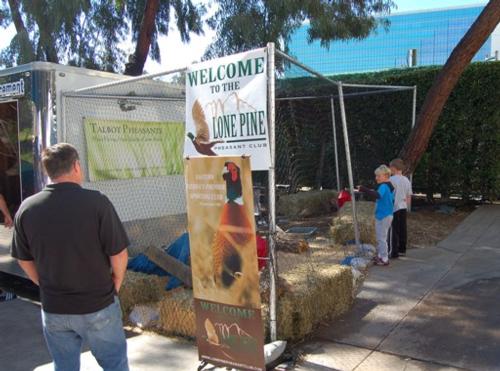 Get Connected
Blog Categories